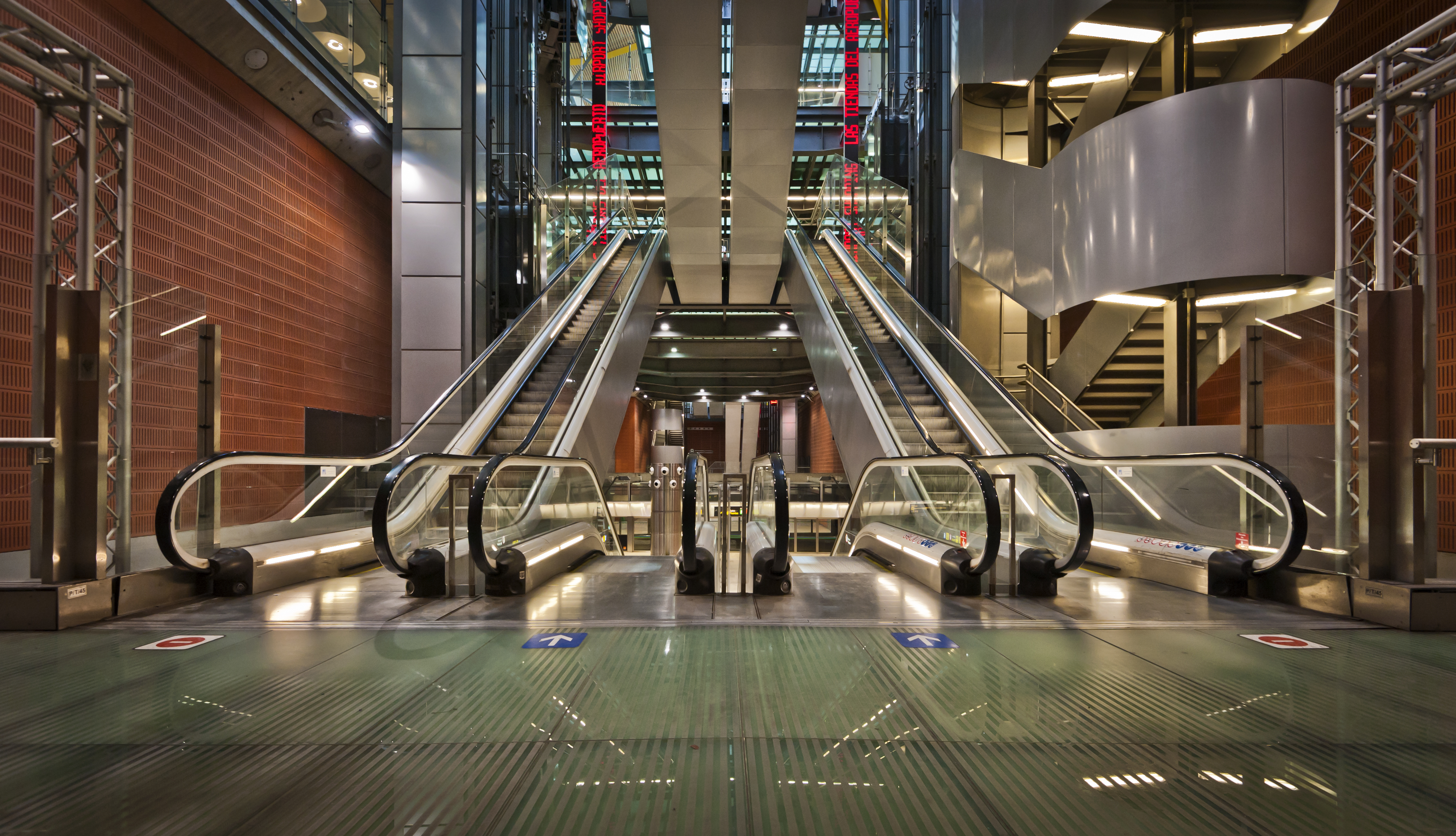 Madrid Barajas Airport on one of my recent travels
Summer came and I was struck by a run of weddings and birthdays that knocked me off my writing rhythm. To put it geographically, over the past ten weeks I've been to weddings (and related events) on the west coast of Scotland, in Staffordshire, Amsterdam, Berlin and Toledo. All of which have joined forces to get in the way of this Orwell's England photography project.
But rest assured that I have kept going. The only component of the project to suffer has been my write-ups of each photograph. So the purpose of this post is to whizz through the past two months and bring myself back into a neat and cheerful order.
June
Cloud bursts – Hampstead Heath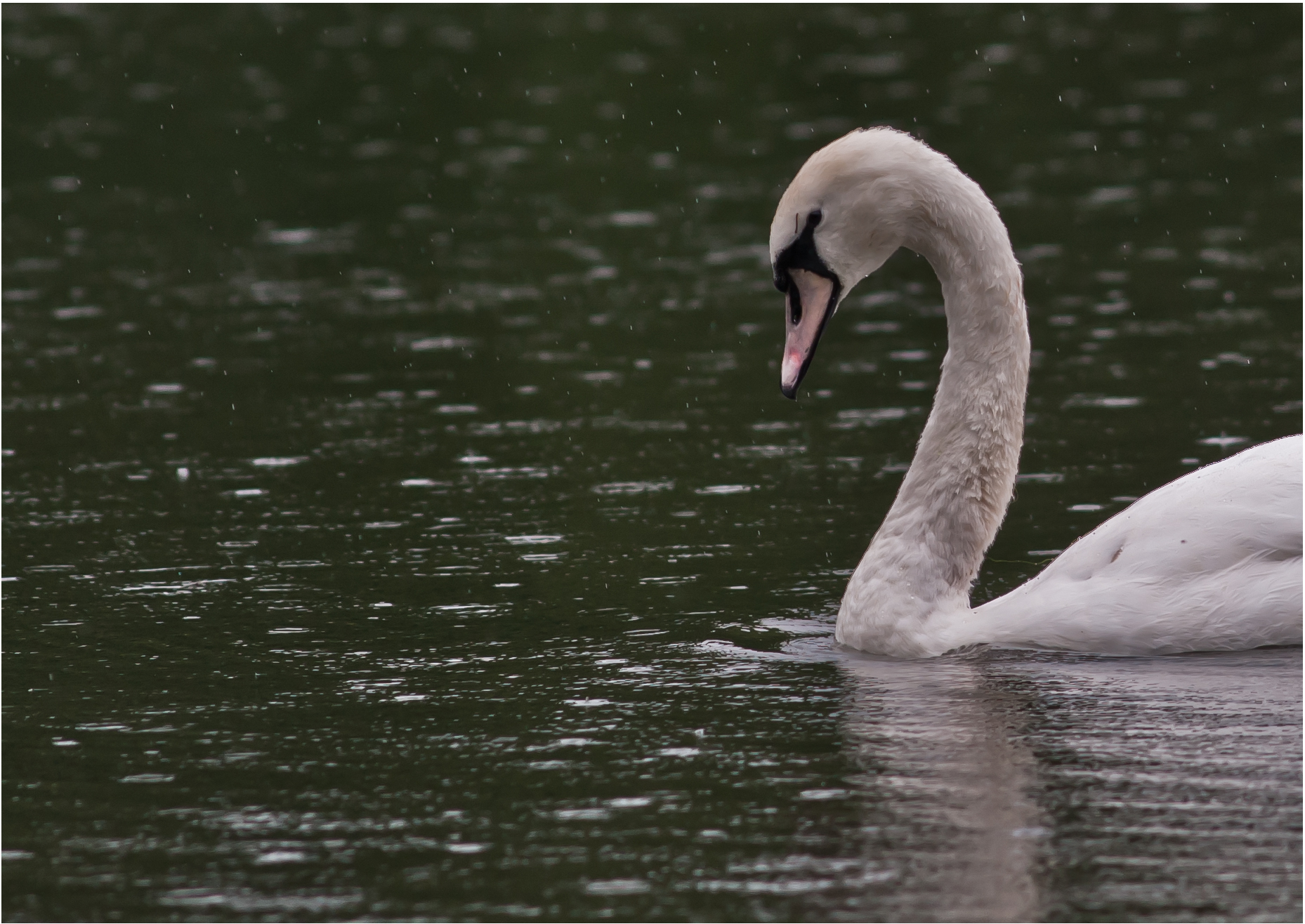 I spent June researching John Constable and his revolutionary landscape paintings for my next book. Constable was noted for his realistic portrayal of clouds and with his work fresh in my mind I'd head up to Hampstead Heath to try and capture a vast panorama of London with rain lashing down from clouds above, just as Constable himself had done two centuries ago in his famous Hampstead sky studies.
Hampstead Heath and particularly Parliament Hill give the best prospect of London. It's one of the few places in the city – Greenwich might be the other – where you can gaze over the city in its entirety. I travelled up with my tripod and Lee filters on a rainy day at the end of the month, but had no luck with the showers. And then, as I strolled back toward Hampstead village and the Tube home, a sharp shower fell over one of the ponds. I got my camera out and managed this shot of a swan as it darted towards the bank.
Going for walks after supper – Under Hammersmith Bridge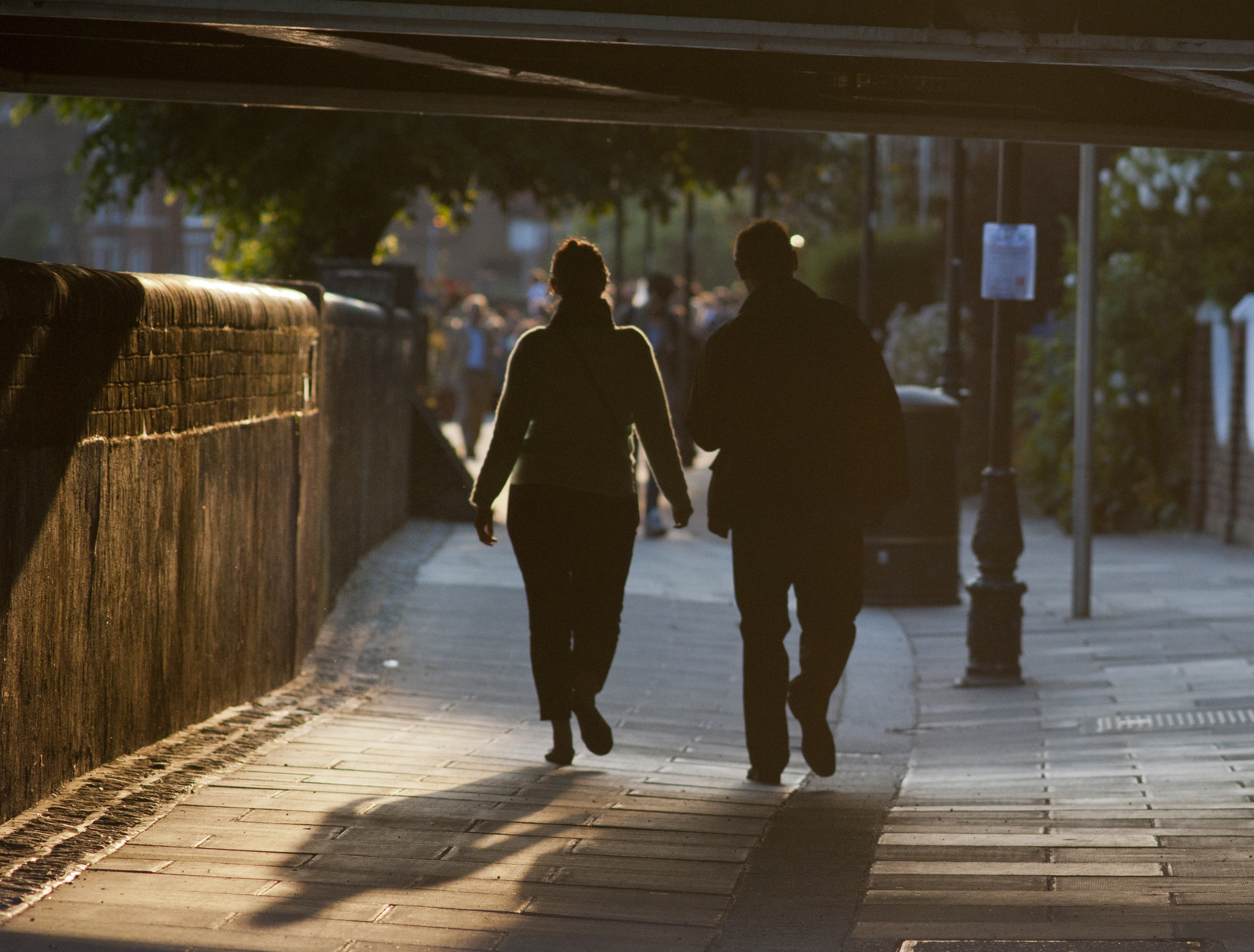 Occasionally Orwell the old Etonian rears into sight from beneath the waterline and that's the feeling I had when I read the word 'supper'  in his Bad Climates are Best article – a word that, for me, is so evocative of a particular class of English society.
But practically this seemed like a simple shot to get. During the long June evenings, with the sun setting at half past nine, the Thames side paths in west London where thronged with walkers discussing Andy Murray's latest Wimbledon match or the Arctic Monkey's performance at Glastonbury.
The only difficulty was isolating a pair of walkers and I managed to do this underneath Hammersmith Bridge, just by the Blue Anchor. I like the fact that the lady on the left is illuminated by ring lighting, a fact which unmistakably marks the moment as late evening. Just half an hour before the sun was to set.
It's fun to imagine, for a moment, Eric and Eileen as replacements for these two figures in an earlier decade and in a different part of London. Orwell was famously a walker, covering many miles during his tramping days and on his great journeys like that he made to Wigan Pier. The idea for Animal Farm apparently came to him while strolling in the fields around Wallington.
So here we have a perfect setting for a portrait of Orwell, or perhaps any writer: relaxed, walking, distracted by thought, washed in the light of the evening sun.
Back breaking work of earthing up potatoes – At home in Barons Court
As much as Orwell was a walker, he was also a gardener. It shouldn't surprise us much, then, that he associated June with the back breaking work of earthing up potatoes.
There's a touch of emotion in this statement, enough to make you wonder whether or not Orwell did put his back out while extracting a particularly stubborn crop. In any case it was a reasonably easy one for me to replicate – which I tried to do with a little humour.
The figure you see at the back of this photograph is me. I'm happy to admit that the photograph is a deception. I'm sure you've already detected that the potatoes pictured were bought at Tescos, and that the soil sprinkled across them was borrowed from a nearby pot plant. Perhaps you've also guessed that I added a little water to the scene to give it some extra vim.
All that done I put the camera on a short timer and managed to get an interesting shot, using a wide aperture to ensure that the potatoes were sharp while I was diffused in the background.
The smell of hay – Magravine Cemetery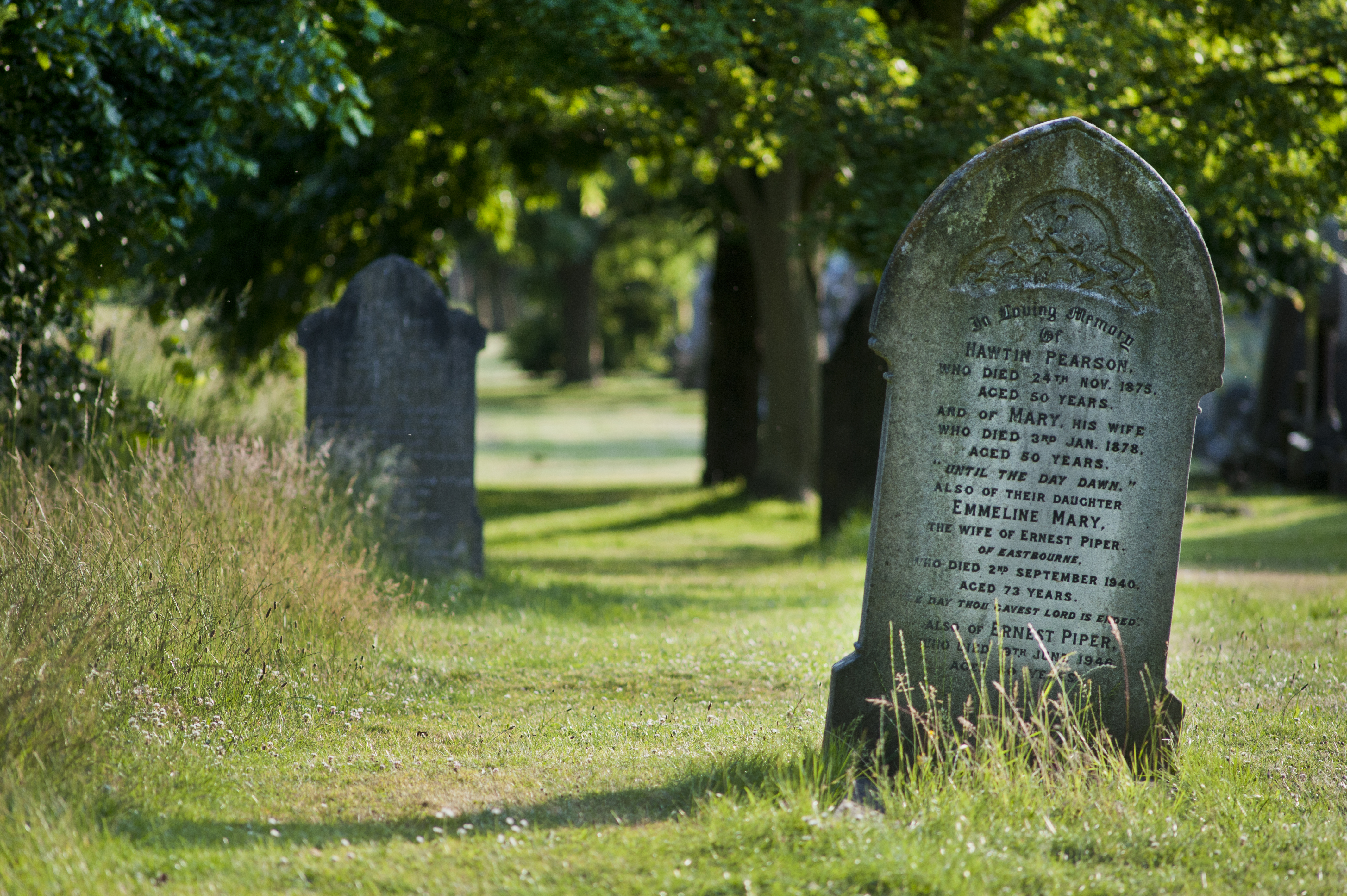 The smell of hay is yet another richly rural association of Orwell's and one that carries its own charm. In writing classes you're always encouraged to use all the senses when conjuring a scene and for any setting in June the addition of the sweet, heady aroma of hay adds an extra dimension. More than the mere smell itself it creates a picture of rural life: the cutting of the grass, the laying out of the hay, the withering and the collecting. A good writer – as Orwell surely was – knows that all this can come from one simple line of description.
The late spring meant that most of the haymaking for 2013 happened during the hot weeks of July – and that I was left searching around throughout June for what I could find. In the end I settled on the cemetery close to our house.
Magravine Cemetery is a fascinating place. An Victorian burial ground filled with ornamental headstones, it was bombed during the Second World War, scattering the stones and churning up the grass. Now, laid to rest, it is beautifully maintained – half wild, half kept – as a place of contemplation and recreation for the local inhabitants.
In one corner of the cemetery the cut grass is piled up and it was here that I found the smell of hay that I was after, as sweet and sickly as in any rural field. The aroma – this smell of high summer – drifted through the park. It was the final one of my Orwellian associations for June.
July
Going to the office in shirt sleeves – At home

Of the handful of photographs of George Orwell that exist, none show him in shirt sleeves. The vast majority of them have him, as I've mentioned before, dressed in an old suit, a dark shirt and a tie: a stark and simple daily uniform in a harsh and practical age.
When considering him in different social situations we have little more to go on and we left to imagine the prospect of him at a book launch, a dinner party, earthing up the potatoes in his vegetable patch.
But we can be sure that by July Orwell was in his shirt sleeves. July is most usually the hottest month of the year in the UK and a warm month would have stood out as a stark contrast to the successive severe winters that Britain experienced throughout the Second World War. Thus we're left with an image of Orwell in, say, July 1942 at the microphone. His head his bent over his notes. The studio is warm and black. He has left his jacket at his Islington home and for once his air of awkward formality has left him. He is in his shirt sleeves.
This was the effect I was trying to reproduce here and I've done it with a simple composition: a shot taken from behind depicting a figure at work on the computer. In a month of roaring temperatures, this was an easy shot to take. But I made it much harder for myself by waiting too long and missing the best of the weather. Thus I've used a warming filter to add an extra element of warmth into the scene – a modern take on Orwell's association.
The endless pop pop pop of cherry stones as one treds the London pavements – Barton Road, W14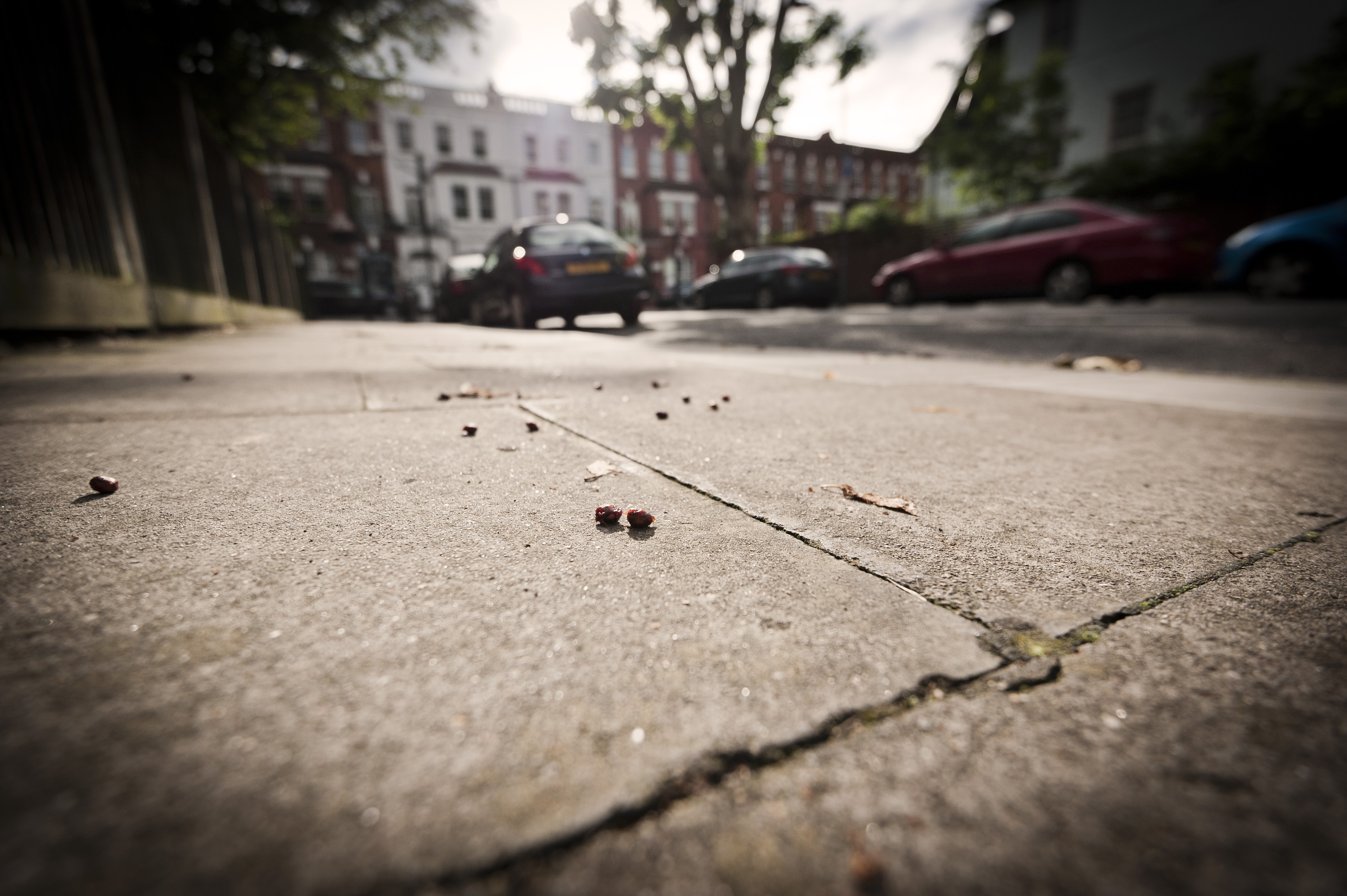 Many of Orwell's associations have lived on. We still have stewed rhubarb in May, if we're lucky we still hear cuckoos in April and blackberries still ripen in September. This one, though, the endless pop pop pop of cherry stones on the London pavements has vanished.
In fact, so fully has it vanished that there is little documentary evidence about it at all. It's clear that cherries have very short seasons and in the days before year-round availability they were brought to the market at the height of summer. This idea, the idea of London suddenly being awash with cherries and cherry stones in the middle of July, is a strange one for someone of my generation. But it is also entirely logical and it exists now as something of a romantic image.
I wonder too if the decline in cherry stones has something to do with the increasing popularity of chewing gum, something that was famously bought over to the UK by the US GIs during the Second World War and the preparations for D-Day in 1944.
Perhaps, but in true Orwellian sprit I decided I was going to have a go at transforming the pavements back to their 1930/40s state. I made my way through a bag full of cherries on the last day of July – went out into the street and took this photograph.
I would have liked to have spent more time doing it, perhaps getting the retreating foot of a passing pedestrian disappearing away in the distance. But for once my self-conscious got the better of me. Lying on the floor of a London pavement taking photographs of tiny cherry stones with a wide angle lens, I was feeling a little silly.
That's what this project has done to me.
So it's now the middle of August. I've got my last five shots to take before this all ends. I'll try to get my efforts up as soon as I can.