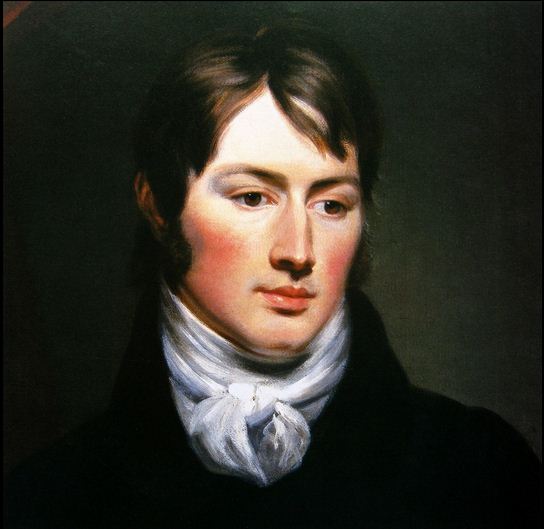 In May 1802 the artist John Constable wrote this visionary letter to his childhood friend and mentor John Dunthorne. Here he sets out his ambition to become a natural painter – inspired only by nature and not the work of others. At this time Constable was aged 26, he was struggling to establish himself as an artist in London (indeed he would continue to struggle for years afterwards). This letter, though, sets a course for his future career.
Constable begins the letter by explaining his decision to turn down a confortable position as a drawing master, deciding instead to devote himself to his landscape art.
—
London, May 29th, 1802
My dear Dunthorne, I hope I have done now with the business that brought me to town with Dr Fisher. It is sufficient to say that had I accepted the situation offered, it would have been a death blow to all my prospects of perfection in the art I love.
For these few weeks past, I believe I have thought more seriously of my profession than at any other time of my life; of that which is the surest way to excellence. I am just returned from a visit to Sir George Beaumont's pictures with a deep conviction of the truth of Sir Joshua Reynold's observation, that 'there is no easy way of becoming a good painter.'
For the last two years I have been running after pictures, and seeking the truth at second hand. I have not endeavoured to represent nature with the same elevation of mind with which I set out, but have rather tried to make my performances look like the work of other men.
I am come to a determination to make no idle visits this summer, nor to give my time up to common place people. I shall return to Bergholt, where I shall endeavour to get a pure and unaffected manner of representing the scenes that may employ me.
There is little or nothing in the exhibition worth looking up to. There is room enough for a natural painter. The great vice of the present day is bravura, an attempt to do something beyond the truth. Fashion always had, and will have, its day; but truth in all things only will last, and can have just claims on posterity.
(More more miscellany here)