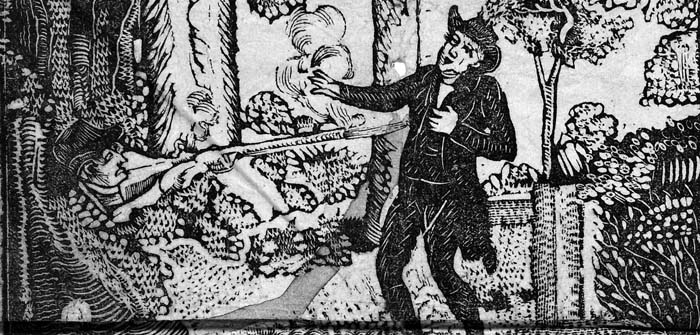 For this week's historical miscellany I've picked a newspaper extract from my own book, which has just come out in paperback. It's the anniversary of George Parker's murder  on Monday and I thought that this colourful journalistic account of his death was a way of marking the passing of another Midsummer Day.
This also gives me the opportunity to wish good luck (with the weather more than anything else) to a group of walkers from nearby Droitwich Spa, who'll be completing a specially plotted murder walk on Monday, visiting all the places of interest from this peculiar, troubling case.
—-
A Most Barbarous and Inhumane Murder – Worcester Herald, Saturday 28 June 1806
Whereas on Tuesday Evening, the 24 instant, about five o'Clock the Rev. GEORGE PARKER, Rector of Oddingley, in the country of Worcester, was most cruelly MURDERED, in a Field within the Parish of Oddingley, and within a short distance of his own Dwelling-house by receiving a shot from a Gun 0 which entered the right Side of his Body, near the short Ribs; his Skull fractured and his head otherwise very much beaten with the butt End thereof….
And whereas RICHARD HEMING, late of the Borough of Droitwich, but heretofore of the Chapelry of Norton, near Bredon in the same County, Carpenter and Wheelwright, stands suspected as being the Perpetrator of such cruel and inhuman Murder. The said Richard Heming is about five Feet four or five inches high, tight made, large Feature, a large bald or high Forehead, dark brown Hair, inclined to curl, black Beard, round Face, rather a wide Mouth, sharp Nose, dark hazel Eyes, ruddy Complexion, but looked pale when pursued immediately after committing this most diabolical act; had on at the time such Murder was committed, a dark blue Coat, with white metal Buttons, which appeared too long for him, an old fashioned Hat with a low crown.
—
(More Historical Miscellany here)