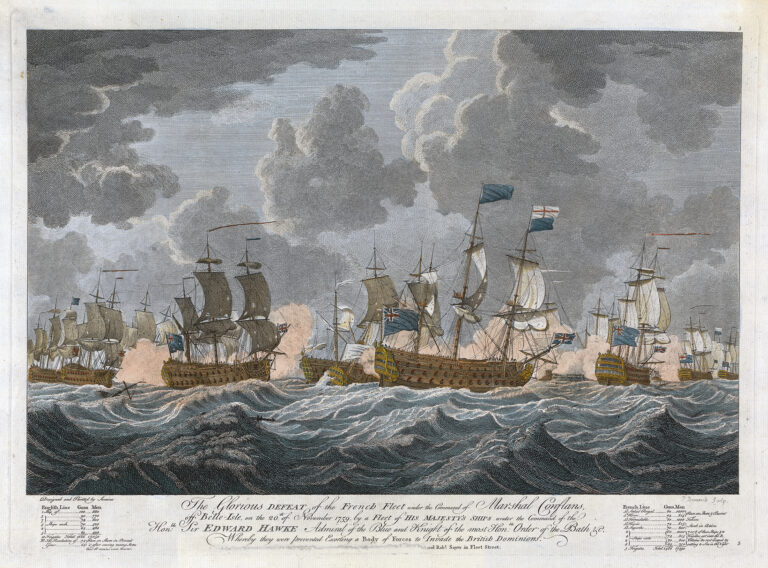 The Empire Podcast
Hello everyone and happy summer solstice to you. The sun is high in the sky and outside our house the streets are full of sun-hatted tennis fans strolling down to watch tennis at Queen's. No such luck for me but I am enjoyably busy. My new book, Life, Liberty and the Pursuit of Happiness, is out next week in the UK and USA, which means there's quite a bit going on.
There's one thing in particular that I wanted to note. The brilliant Scottish historian William Dalrymple has been very supportive of my work over the past few years – something for which I am hugely grateful. He's an extraordinarily busy person but last summer he somehow found time to begin a new podcast with his friend, Anita Anand.
This podcast is called Empire. I've been listening along over the past nine months as they have covered topics like the British in India and the Ottoman Empire. A month ago they started a third season of recordings that looks at the global history of slavery. It's an explosive topic and one that's highly politically charged, but I very much admire their willingness to tackle it head on.
The other day I recorded an episode with them about Francis Barber, the ex-slave who came to England in the 1750s and ended up living with Samuel Johnson at Gough Square. Barber's story is extraordinary – not so much for his accomplishments, but for the breadth of his experiences. He saw the very best and worst of the Age of Enlightenment.
You can listen to the first of the two episodes here. For those of you who would like to find out more about Francis Barber, I would recommend Michael Bundock's excellent biography. And if, of course, you want to find out what I think of Barber's broader significance to the history of the times, then I feel duty bound to point out that there's a whole chapter about him in my new book.
A Reynolds Portrait?
I'll end this brief update as I ended my interview on the Empire podcast. There's a well-known portrait by Sir Joshua Reynolds, in the Menil Collection, of a black man in Georgian London. For many years there has been differing views as to whether Barber is the subject of this portrait. There is a great temptation (and some evidence) to believe that it is him. But there are strong doubts too. While the portrait was painted in about the year 1770, the first clear claim that Barber was its subject came almost a century later in 1857.
When I was preparing for the podcast the other day I thought I'd have look through the newspapers to see if there was anything new to be said about him. What came up was extremely intriguing. The 1792 newspaper advertisement shown in the image below clearly lists Barber as one of the subjects in an auction lot 'of very valuable paintings'. This particular work is listed beneath what seems to be the famous Reynolds' painting of 'Mai' (or a copy of it) that very recently was acquired by the National Portrait Gallery. The third item mentions the artist again. "A portrait of Sir Joshua Reynolds, by himself".
What does this mean? I am not quite sure. The advert does date to December 1792 which is just ten months after Reynolds' death. But it also appears in a quite peculiar place/source: The Calcutta Gazette. What was this painting doing in an auction listing in India? Which exact painting was it? Is it another copy? Copying paintings was a common enough thing in this time, and there are other versions of Reynolds' Portrait of a Man – including one that is at Dr Johnson's House in Gough Square today.
At any rate this is a tantalising mention of Francis Barber in art. I've mentioned it to several experts and they were intrigued too. It seems to prove, at least, that Barber was painted and that this portrait of him was gathered together with others by or after Reynolds. Apart from that, it is difficult to say any more for now. Of course, someone might be able to clear this up very quickly, in which case do write to let me know.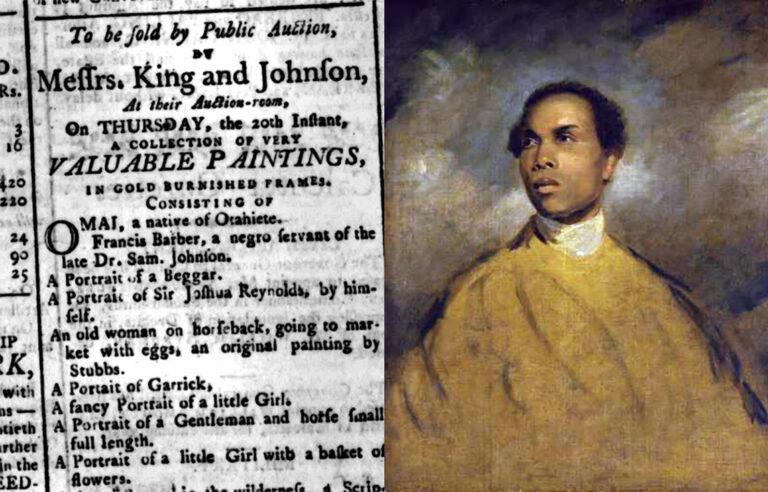 (Portrait of a Man, Possibly Francis Barber, from Wiki Commons)