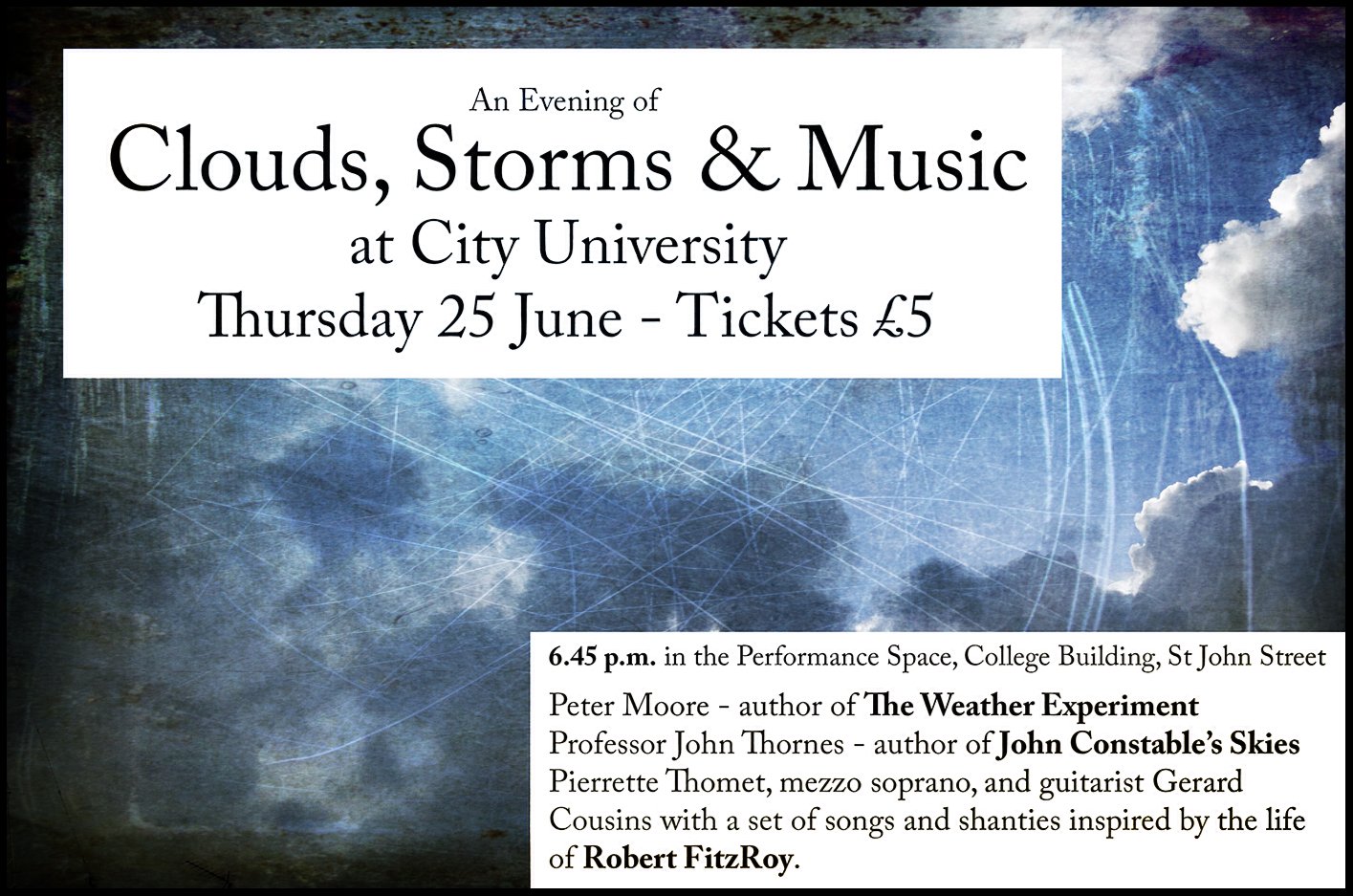 In the performance space at City University
I'm really excited about this event that's happening at City University in conjunction with WAM. WAM (Weather Art and Music) was set up in 2012, as a special interest group of the Royal Meteorological Society. Their aim was to "bring meteorology and climate science to a wider public" through the arts. There's already been a WAM festival and last year they staged Juliet Ackroyd's play, "Fitzroy and Darwin" at the Progress Theatre in Reading. Now I've joined up with Pierrette Thomet, WAM's chair, and Professor John Thornes of Birmingham University and we're going to have a night of weather, art and music at City University right in the centre of London. We're in the music department's beautiful performance space and there will be:
A set of music by Pierrette Thomet and Gerard Cousins based on the life and Beagle adventures of Robert FitzRoy.
Professor John Thornes talking about the revolutionary weather art in John Constable's landscapes.
And me on The Weather Experiment
If you'd like to come along you have to sign up here. The price is £5.
===
Here you can get a preview of the talented guitarist Gerard Cousins in action.