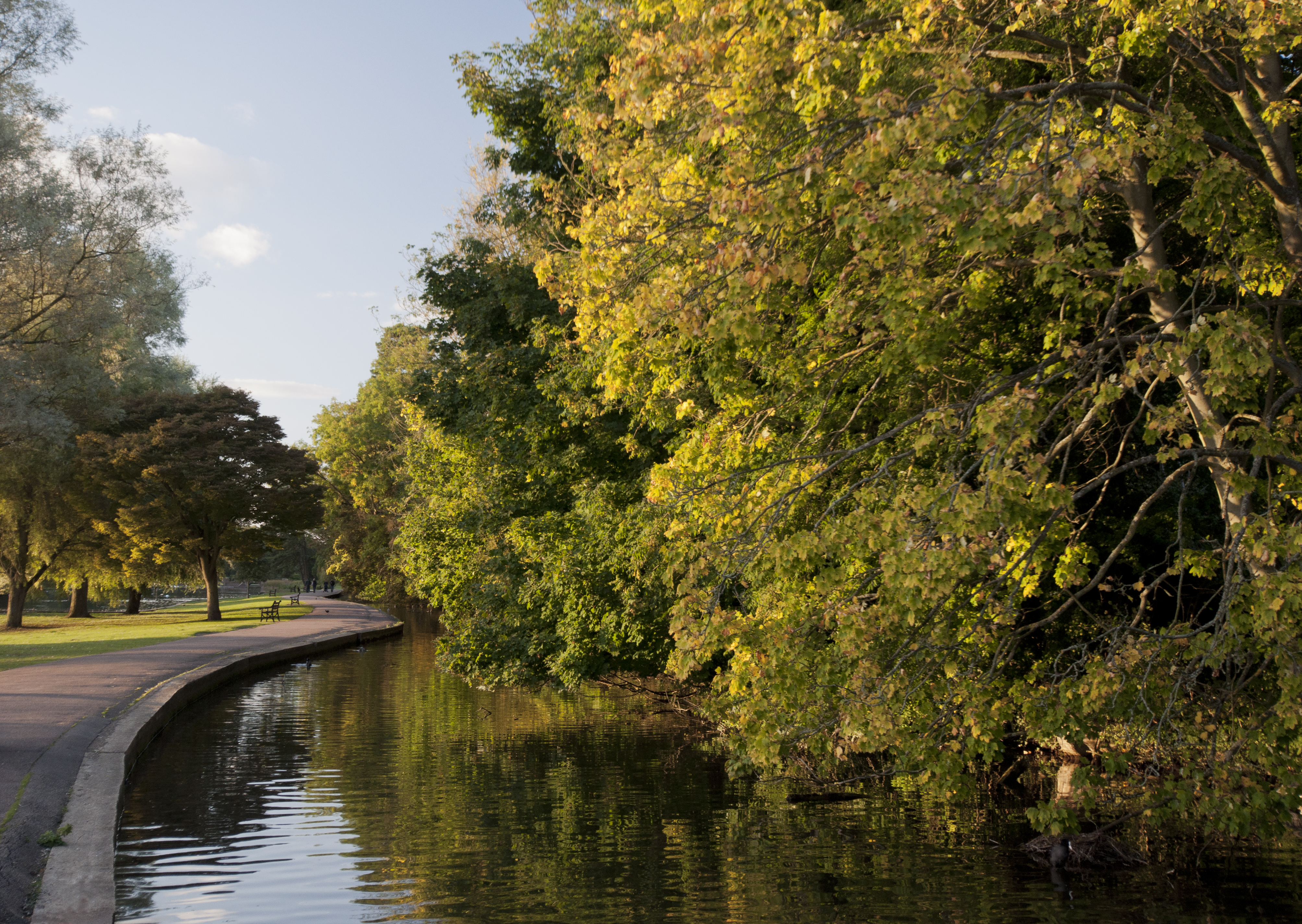 (To read about the project have a look at this page / Click on the image to see a detailed view)
Subject: First leaves turning
Location: Verulamium Park
At around quarter past six last night a stray cumulus cloud slid out of the sun's path and Verulamium Park in St Albans was illuminated in warm evening light – the last of the golden hour.
This is the fourth photograph in this project and I'm just posting this before September ends – about an hour before, to be precise. And having banned myself from using the same location twice, I made the short trip over to the park in St Albans. About an hour before sunset Verulamium Park – named after the ancient Roman settlement on the site – was brimming with wildlife. A family of rabbits were out by the river, a swan had clambered out onto the banks to wash, and back in the water a heron was feeding. It stood stiff as a statue with its long neck and bill poised aloft for what seemed like minutes on end. And then in a heartbeat it snatched into the dark and fetched out a squirming slither of silver that I took for a fish. In any case, it was swiftly devoured.
The heron is just out of view (to the bottom right) of this shot which, I hope, captures the leaves of the riverside trees beginning to soften into their autumnal hues. It's taken with a wide angle lens at 1/40th of a second/f6.3 and I've added a bit of depth to the colours with a polarising filter.
And happily enough, that's my first month of this Orwell's England done.