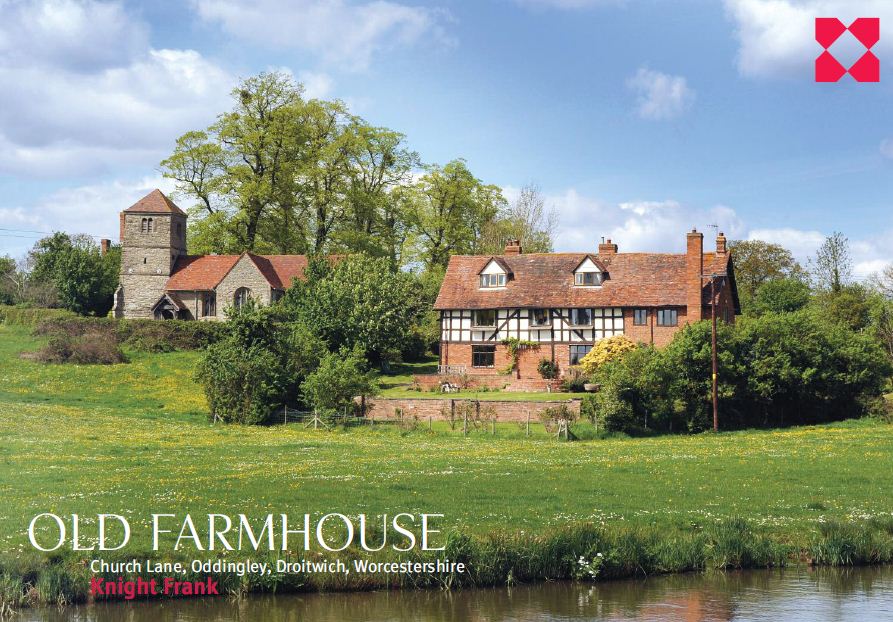 Here's a little gem of Oddingley related news. Yesterday I found out that Church Farm, old prowling ground of my antagonist Captain Evans, is up for sale for a healthy £730,000.
It is, to my mind, still the most beautiful farmhouse in the Oddingley village that I spent so long writing about: perhaps four hundred years old by now, a pretty blend of oak timber and red brick that looks out over the Birmingham and Worcester Canal and the Gloucester branch of the midland railway and off across the fields towards Trench Wood.
Knight Frank, the estate agents, have done a thorough job of marketing the property. So if you've read Damn His Blood and you'd like to have a look at modern day Church Farm you can at this link. It's an excellent opportunity to see the building where a dutiful dairymaid called Elizabeth Fowler once lived, where a shotgun was discovered on Easter Monday in 1806 and where … well, I really don't want to give it away.
I'm very grateful to Tom Winter, fellow writer, for spotting this and pointing it out.