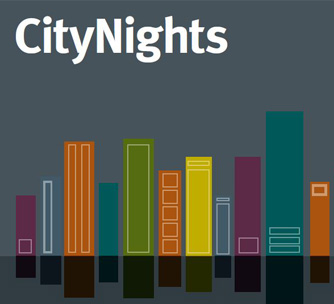 I've been a visiting lecturer at City University London since 2010, teaching classes in the journalism department and now on the MA programme in creative writing (non-fiction).
I've got, perhaps, a unique perspective of the City MA as I was first a student on the programme in 2008/9, and now I'm at the other end of the classroom. The course is interesting because students are required to complete a 60,000 word manuscript during their two years of study – all in different genres of non-fiction: memoir, biography, history, true crime and so on.
I take the first year literary criticism module, where week by week students pull apart a non-fiction book and examine it, looking at its structure, its pace, its style and all the clever little techniques that as writers you have to remember, and as readers you don't have to worry about.
Among the writers we look at are George Orwell, Anna Funder, Edmund de Waal, Truman Capote, Sarah Wise, John McPhee, Lorna Sage, Richard Holmes and John Krakauer.
To find out a little more about the City University Creative Writing Department and all the successes of its past students, you can visit their flashy new website.
—
From the beginning of the 2017/18 academic term I will be joining the tutors on the Mst in Creative Writing at Oxford University.